With the price of bitcoin (~USD$32K) sitting at close to half of what it was in mid-April (~USD$64K), it has many market participants questioning if that was the top for the current bull market. Though it is a significant pull back from the high's, there are a number of reasons to conclude that this is potentially a re-accumulation phase with a new all-time-high (ATH) set to be reached by the end of the year. These indicators include an ATH in new users, with entities holding 0.1 to 1 bitcoin increasing dramatically this year.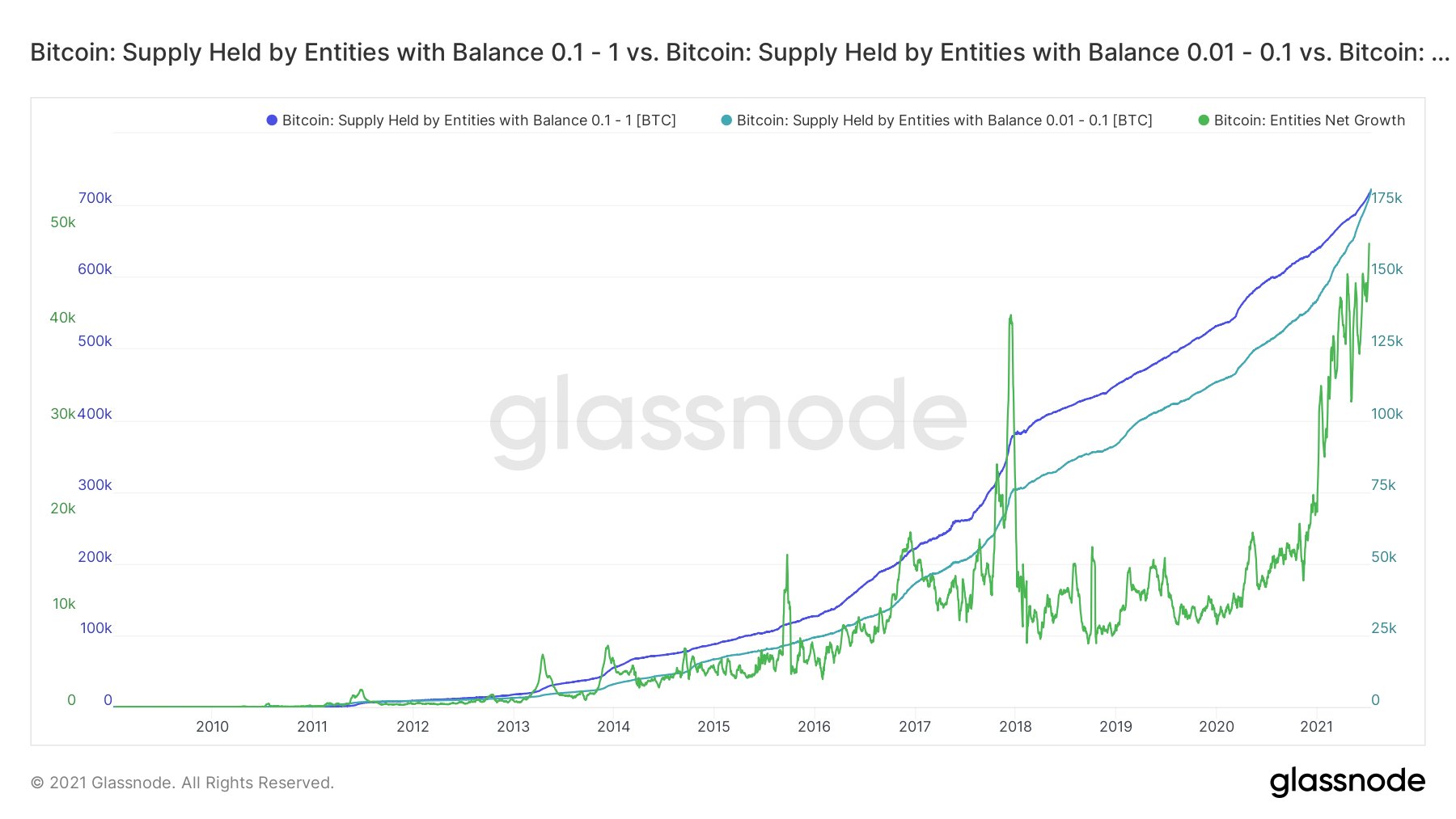 Outflows from exchanges is also starting to increase. Typically large entities move their coins off exchanges to cold storage with a view to a long term hold period. With a greater number of large market participants doing this, a potential supply squeeze with a direct impact on an upward price movement could occur in the near future.

The stock-to-flow model has also had its fair share of pundits, calling out that the model is broken. The attached image indicates that the model is trending significantly below the models anticipated price. However as Plan B has mentioned, the price has moved in the lower band a number of times before and it is just a matter of time before price trends back up and breaks into the main channel, before a blow-off top into the upper band that has been used as an indicator as to the bull market ending in earlier cycles. The USD$30K zone has been good support for the btc price in recent weeks. One would expect this to break upwards in a bull market and break down if it were a bear market. Only time will tell and the next few weeks is set to see a big move as the Bollinger Bands continue to tighten.